Welcome to the Energia Build Your Own BoosterPack Resource Page!
You can find many of the tools and resources you will need to design your own hardware to interface with LaunchPad and Energia.  Please refer to www.ti.com/byob for the official resources and pinout standard from TI.
*Design*
The design phase is crucial to the success of the entire process. Before you can even begin to think about manufacturing your board, you must consider the circuit design and the features you want your BoosterPack to have. To help you reach your goal, we have provided several design tools and collaboration venues to create your BoosterPack and get it ready for manufacture.
Upverter has made a very good template for how to think through the design concept. Also visit their learn section to get a very good breakdown on how to design hardware. http://upverter.com/learn/
Design Collaboration
Coming up with a solid design on your own can be tough, but luckily there are many online communities that can help you. Before you begin manufacturing your BoosterPack, get some feedback from other experienced designers on the sites listed below. They are happy to give you tips on how to improve and optimize your design so that your new creation performs exactly as you want!
Check out 43oh and TI's E2E community to get started. You can also search for inspiration and answers on many other sites.
Design Tools
There are many different types of CAD (Computer Aided Design) tools for designing printed circuit boards. There are many free ones that are available if you are new and want to learn about the process. If you want to get started super quickly, try Upverter, a web browser based design tool. KiCad is a free and open source tool that is very well supported by their community of users. Cadsoft EAGLE is also a very powerful tool that you can access using their free license.
Bill of Materials
The BOM is your list of components you need to build a BoosterPack. Examples of components are resistors, op amps, LEDs, sensors, and specialized ICs (integrated circuits or "chips"). You will need a BOM so that you can order components from your PCB manufacturer or from a components supplier like element14, Digi-Key, Mouser, and many others. A sample BOM template is provided here in the TI BYOB Getting Started Packet. You can find an example of a real BOM here.
*PCB*
There are many affordable PCB manufacturers that you can hire to create your BoosterPack. There are many factors to consider when making PCBs such as lead time, the location of the factory, price, layering options, color options, and other details. Research which fabs will cater to your needs the best.
If you plan on selling your board to the market, make sure you factor in your BOM cost, the cost of manufacturing, shipping, and any other costs (selling fees, etc) that will affect your cost of build and then set your sale price accordingly. The best-selling BoosterPacks typically sell for $10-$50, anything more starts getting too expensive for LaunchPad users. You can reduce costs by optimizing your BOM costs, reducing your board size, or making larger quantities. Making larger quantities will require more upfront capital, so preselling your hardware may be a good way to raise the money you need.
ADVANCED: If you are really adventurous, you can create your own DIY PCB at home or in your workspace. This does involve chemicals and work tools, so use caution if you attempt making your own PCB. It may or may not be cost and time effective to make your own PCB, so it is recommended to use a professional manufacturing service if you are a beginner to making your own boards.
Energia Support
Hopefully you have a desire for your BoosterPack to work in the latest Energia! Learn how to write a library with this tutorial and ask for help on the forums to get the software piece of your BoosterPack completed!
Set up Preorder and sell your BoosterPack with Tindie!
It can be hard to tell how popular your BoosterPack will be on the market when its released and how much investment needs to be done to meet customer demand. Pre-selling your hardware is a good way to raise the initial capital you need to build the boards at a reasonable cost, and also gauge how popular your board will be with others. Many makers use platforms like kickstarter and indiegogo to take preorders and crowdfund the build.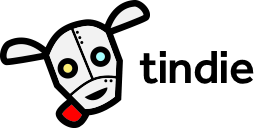 Tindie is a popular place to sell your custom created hardware to other makers and electronics tinkerers. List BoosterPacks on the LaunchPad market www.tindie.com/m/launchpad
Crowdfunding with Kickstarter, Indiegogo, and other popular platforms…
Crowdfunding may also be an avenue that could work for your project. Crowdfunding can be a complicated and ever evolving financial mechanism, be sure to understand as much as you can about what you hope to accomplish with it before attempting a crowdfunding campaign. There are 4 different types of crowdfunding: Equity, Debt, Reward, and Donation. Equity crowdfunding is for companies looking to raise money from non-accredited investors (regular people) in exchange for equity in the company. Debt crowdfunding is used to get private loans on a business or project, and is getting more popular due to the scarcity of loan approvals in today's market. Reward crowdfunding is fundraising where donors are given rewards for certain levels of contribution, for example, Kickstarter.com pioneered the reward crowdfunding model. Donation crowdfunding is traditional donation based fundraising where money is collected with no conditions, for example non-profit organizations.
For small scale hardware projects, the Reward model seems to work well in the current market but that is always subject to change as crowdfunding continues to evolve.
*Feature your BoosterPack*
When your BoosterPack is built and available for distribution, you can apply on TI's site to add your creation to the BoosterPack page. Go to www.ti.com/byob and scroll down to the "Feature Your BoosterPack" section.  You should also consider posting your BoosterPack on project repositories like Instructables, Adafruit Learning System, 43oh.com forum, or TI's Launch Your Design project space.